Impress all your customers, clients or houseguest by taking advantage of residential and commercial cleaning services from Victory Clean LLC, based in Elkhart, Indiana. We specialize in providing all the services you need to maintain a pristine workplace of home.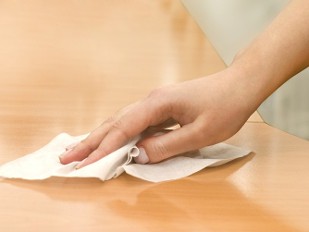 Flexible Service Options
With a wide range of customizable cleaning options, we're sure to offer the service you are looking for. We provide weekly, biweekly, or monthly cleaning services, as well as in-depth one-time services, such as construction clean ups and apartment move-ins/move-outs.
We serve all types of commercial businesses including restaurants and offices. In addition, our residential cleaning services are perfect for busy homeowners who don't have time to clean.

Basic Cleaning Services
For each service, we handpick a one or two-person crew to provide prompt and professional service at your location. All the products we use are commercial-grade, and provide complete sanitation. The basic cleaning services we offer include floor maintenance and bathroom cleaning.
Restorative Floor Maintenance
When treating your floors, we utilize a full range of services to provide noticeable results. Our experienced staff offers deep cleaning of all your carpets using our specialized carpet extraction machine.
For hard floors, we provide general mopping, as well as use of state-of-the-art machine scrubbers to remove buildup grime and dirt. Next, we scrub all tile and grout to remove any remaining tough spots. Finally, to create a shined and polished finish, we strip and wax the floors, and apply a high-speed burnishing using our propane burnisher. In addition, we also offer refinishing services for hardwood floors.

Thorough Bathroom Cleaning
The condition of your restrooms can say a lot about your business. If you find it difficult to maintain a spotless bathroom, we recommend taking advantage of our bathroom cleaning services. When you do, one of our highly trained team members will provide complete sanitizing of all your sinks, counters, faucets, and fixtures. Not only that, but we will also replace your toiletry supplies such as paper towels, toilet paper, and soaps, as well as provide trash removal and liner replacement.